DAYLIGHTING PRODUCTS



Solatube Daylighting Systems
offer sustainable solutions for lighting and are an affordable way to bring daylight into dark spaces. Capture sunlight on the roof, transfer through the tubing, and effectively diffuse the light into the building interior.
Solatube Daylighting Systems are recognized for their ability to help design professionals achieve their
LEED
and ENERGY STAR accreditation goals. Adding natural daylight to every project has become critical to the success of many of the world's greatest sustainable design achievements. Solatube Daylighting Systems offer an affordable, innovative way to incorporate green building practices by significantly contributing to a projects ability to acheive
LEED
certifications.
Solatube Company Folio
|
Skyvault Series Folio
|
SolaMaster Series Folio
|
Brighten Up Series Folio
|
Smart LED Folio
---
JP Ross & Co is the Commercial Distributor and Installer for Solatube for North Carolina, South Carolina & Tennessee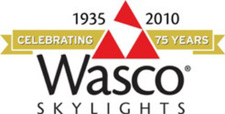 Wasco
offers quality commercial skylight products for architects and builders through a full line of structural skylights with a wide range of glazing, finishing and limitless design. Wasco Commercial custom skylights meets stringent design criteria with the
Pinnacle
,
Classic
,
Low Profile
,
Vaulted
, and
Unit Skylights
with glass, acrylic, and polycarbonate glazing options, including polycarbonate canopies.
Wasco Commercial standard skylights offer you a variety of choices and affordable alternatives to custom skylighting systems. Wasco standard and Thermalized® solar Skydomes® come in both deck-mount and curb-mount configurations, for both flat and pitched roofs, in Domed, Circular, Pyramid, Octagons, Clusters, Continuous Vaults, Ridges, Hurricane Resistant, Bomb Blast, and several different glazing options. Wasco also offers OSHA-compliant Fal Protection skylights and screens. All with Wasco quality you can trust on the job — and for years to come.
Unit Skylights Brochure
|
Structural Skylights Brochure
|
Horizon Brochure
---
JP Ross & Co is the Wasco Sales Representatives for North Carolina & South Carolina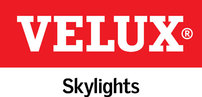 Velux offers a wide selection of plastic and glass skylights to match your daylighting needs. Velux has created better living environments for people around the world using daylight for more than 70 years. We offer Velux skylights & design services.

---
JP Ross & Co sells & installs Velux skylights in North Carolina, South Carolina & Tennessee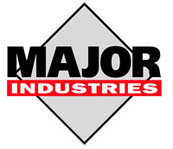 For three decades, Major Industries has been committed to creating durable, weatherproof and energy-saving skylights and curtainwall. Guardian 275® translucent skylights and curtainwall reduce light pollution, optimize energy performance and allow glare-free light to improve the quality of your indoor environment without sacrificing strength or beauty. Major Industries' versatile Auburn® glass, polycarbonate multi-wall and acrylic skylights fits every design and budget.


---
JP Ross & Co sells & installs Major Industries products in North Carolina, South Carolina & Tennessee
---
JP Ross & Co, Inc.
2333 Lucena Street, Charlotte, NC 28206

Phone: 800-532-6784 Phone: 704-375-1697 Fax: 704-375-2860
"Serving the Industry in Skylight Sales and Contracting since 1939"